Looking for extravagant designer radiators? Look no further than Bisque
February 25th, 2015
If you are after striking modern designs with a high quality finish then Bisque radiators are the brand for you. Not only that but Bisque have been voted one of the nation's CoolBrands® for a third year running!
Bisque offers beautiful but yet practical radiators in the most exciting styles, colours and shapes. All designed by Bisques in house design team who believe that every home should have that unique designer look and feel.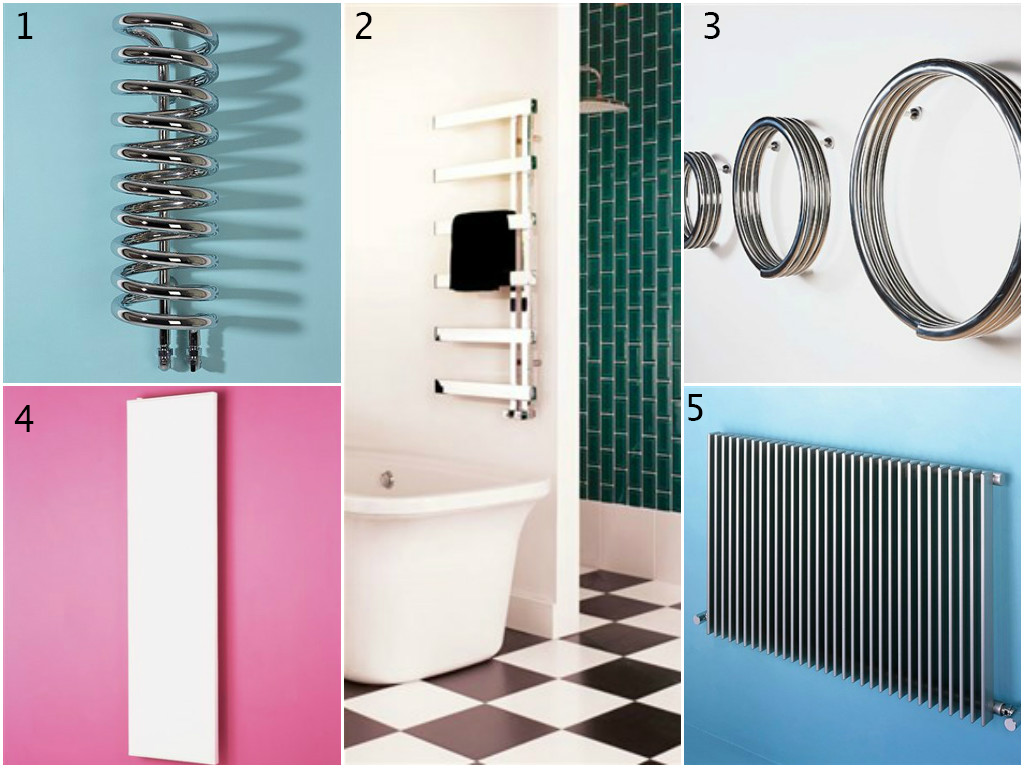 Here at Warm Rooms we only stock the very best in Bisque designer radiators and we have picked out 5 our our favourite designs, for our full range of shapes and styles visit our website.
1. Bisque Hot Spring Designer Electric Radiator
Introducing the Bisque Hot Spring electric designer coil radiator. Brilliantly imaginative, the Hot Spring electric redefined the image of radiators. This icon of radiator design won a Millennium Product award and is exhibited in the Philadelphia Museum of Modern Art. Designed by Paul Priestman.
Complete with a 5 year guarantee on radiator and 2 year on the electrical element.
Prices from £601.34
2. Bisque Alban Stainless Steel Heated Towel Rail
The retangular version  of the poplar Chime has the same sparkling appeal but with a perpendicular style. Cantilevered rails allow for even the plumpest of towel to be easily slid on and off. Great for family bathrooms. The Albans arms can be installed facing either left or right.
Complete with a 10 year guarantee.
Prices from £623.16
3. Bisque Hot Hoop Designer Radiator
Bisque Hot Hoops deceptively simple form encircles empty space in a series of sinuous coils. Challenging the orthodoxy of traditional forms, Hot Hoop runs dazzling rings round all other radiators.
Available in a polished stainless steel finish and complete with a 10 year guarantee.
Prices from £1998.00
4 Bisque Flat Panel Vertical Radiator
Bisque Flat Panel vertical  designer radiator. The elegant, simple design of the Flat panel radiator squares up to modern and traditional interiors with its practical and unobtrusive style. All models are supplied with Bisques Deluxe air vent in a matching white finish.
Complete with a 5 year guarantee.
Prices from £562.68
5. Bisque Finn Horizontal Designer Radiator
Bisque Finn Horizontal Designer Radiator. The contemporary finned radiator with a crisp elegance in a white or aluminium finish. The low version sits perfectly under windows; the tall Finn can fit into areas that would otherwise be unusable, freeing up valuable wallspace.
Made to measure also available. Complete with a 5 year guarantee.
Prices from £386.64