The benefits of Aluminium radiators
May 14th, 2015
Aluminium is the worlds most abundant metal in the earths crust, It makes up about 8% of the earths solid surface. Its one of the most useful metals known to man and heres why…
Aluminium is known for its low density and its ability to resist corrosion thats why its perfect when making every day items such as cans, alloys, Macbook Pro's casing and of course..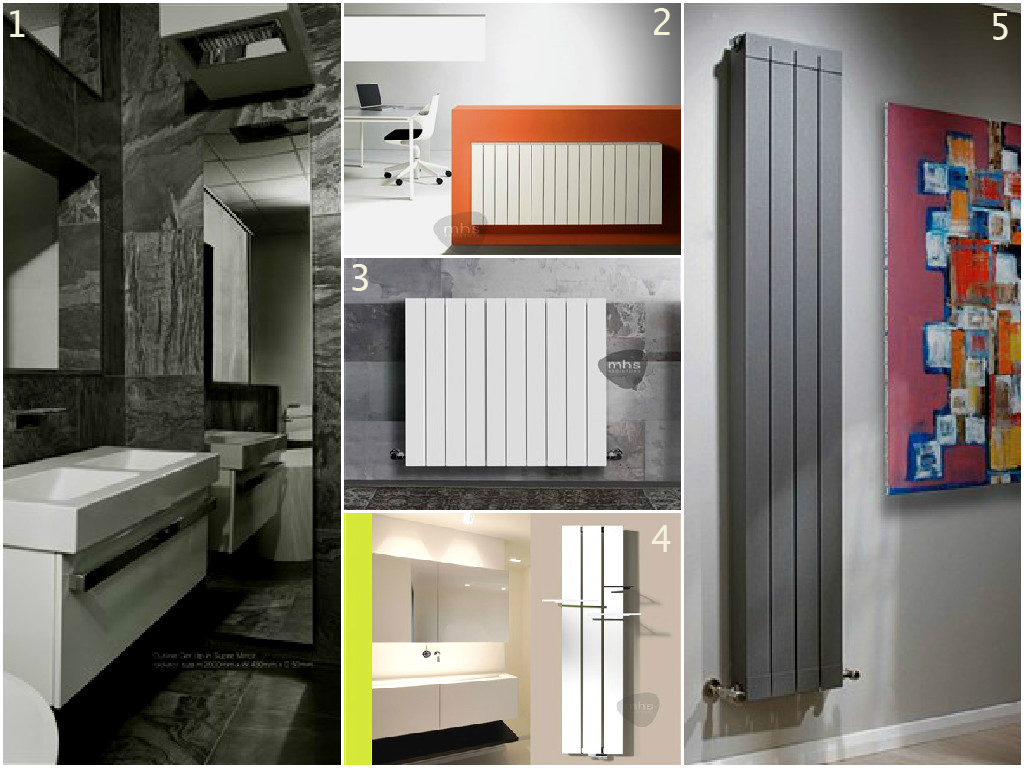 Aluminium Radiators.
Aluminium can be re shaped and manipulated without compromising its strength which makes it ideal for radiators of all shapes and sizes. Weighing less than 50% than alternative metals aluminium radiators are much easier to manufacture, transport and install making it a cheaper option than steel and Cast iron Radiators.
Economical radiators for your home
If you're looking for a more economical radiator for your home then our aluminium range is ideal. Aluminium is an excellent thermal conductor having an emissivity of 236w/m2k. Which basically means you don't have to run it for a long time before it has an effect on the temperature in the room! Suitable for areas of a house thats occasionally used such as a spare bedroom and hallway.
Aluminium Designer radiators
The design of aluminium radiators have changed in recent years. Originally the aluminium radiators that were available on the British market were sectional radiators, but now a huge selection of designer radiators have come into the market.
Styles range from the classic MHS Decoral Horizontal Aluminium Radiator 581mm High to the more modern Vasco Beams Aluminium Vertical Radiator and Eskimo Outline Super Mirror Stainless Steel Flat Panel Radiator.
Aluminium Radiator advantages
Over the years the manufactures and customers have both noticed the advantages from the properties of Aluminium radiators, the benefits include:
Eco Friendly
Low running costs
Energy efficient
More suitable to Thermostat change
Our top picks
1. Eskimo Outline Super Mirror Stainless Steel Flat Panel Radiator
Eskimo Outline is modular aluminium, high output radiator with a highly polished stainless steel front fascia panel. Outline radiators are the original flat panel design for lovers of clean lines, anti-mist, hard wearing and easily cleaned. Towel rails can be added for a twin purpose radiators. one for warming your room and the other for warming your towels.
Prices from £641.58
2. Vasco Zaros Horizontal Aluminium Radiator
Vasco Zaros is a beautiful eco friendly aluminium radiator that is capable of adding both style and warmth to any room. Available in fine textured white and colour options. With the additon of optional towel holders and hooks this radiator is perfect for any room.
Prices from £437.76
3. MHS Decoral Horizontal Aluminium Radiator 581mm High
The Decoral brings together the benefits of aluminium with designer style, to create a highly practical and beautiful heat emitter. Decoral is easy to handle during transportation, installation and subsequent redecoration of the room. For those who love column rads but don't really have the space, Decoral is the futuristic, chic alternative.
Prices from £87.60
4. Vasco Beams Aluminium Vertical Radiator
Vasco Beams is a Aluminium masterpiece which looks spectacular and produces a huge heat output. A choice of Square or rectangular towel bars are available, as are short and long towel rails which are finished in black, white or pigeon blue, all of which can be mixed and matched to suit.
Prices from £863.04
5. The Radiator Company Oscar Royale Aluminium Radiator 
This modern and efficient radiator is constructed from aluminium which means it is lightweight. The Oscar Royale model is supplied with matching end panels, these create a flush smooth appearance to the radiator and accentuate the clean lines. The Oscar Royale is available from stock in Textured Light Grey, Textured Dark Grey, Black Gold, Polished Silver and Quartz Matt.
prices from £430.08