January 21st, 2015
Have you snapped up one of our January Special Offers on Radiators & Towel Rails?
Most people use the New Year as an excuse to do many things such as start the gym, quit smoking, find a new job, take up a new hobby or start redecorating!
So if you're thinking about redecorating your home then look no further than our special offers page for all your discounted heating supplies.
Here we've selected 5 of our best deals on Towel Rails, Radiators & Bench Radiators – perfect for every room in your home.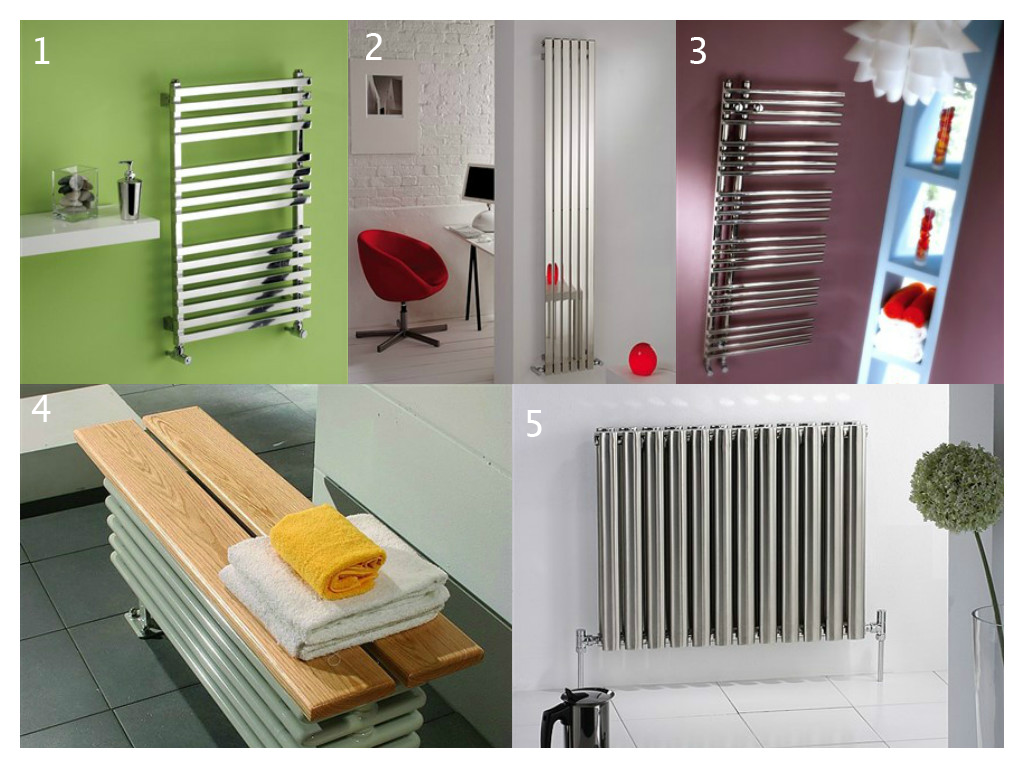 1. MHS Square Stainless steel electric towel rail
This towel rail is in polished stainless steel square tubes, which creates and attractive angular rail. It comes in 3 sizes, and is 70mm from wall to face. The Square comes with a thermostatic adjustable element included.
The Square has a 20 year guarantee (2 year on the electric heating element).
Was… £668.16 Buy Online Now with Prices from Only £601.34.
Is available in a range of sizes It is 80mm from wall to face. The intense polished lines of the Arturo range will definitely make a statement in a modern interior. The Arturo is designed to turn heads with its smooth clean finish and makes an ideal choice for designers & homeowners alike.
This product is manufactured from stainless steel and carries a manufacturer's 20 year guarantee. The MHS Arturo is now available in a brushed finish or polished stainless finish.
Was… £413.76 Buy Online Now with Prices from Only £372.38.
Stainless steel, heated towel rail is a simple design with a twist on a classic ladder style towel rail. The Comb is a reversible product – bars can face to the right or the left.  It is 1200mm in height and 500mm width. The Comb electric comes with a thermostatic element allowing you to control the temperature.  The Comb is complete with a 20 year guarantee.
Electrical components carry a two year warranty. Electrification may extend the lead time on delivery.
Was… £781.44 Buy Online Now with Prices from Only £703.30.
4.  The Cordivari Ardesia Panca bench radiator
(Previously known as the Aestus Partito Bench). The standard colour of the radiator is RAL9010 Pure White. The radiator can also be chosen with a different colour but please add 30% to the prices shown below.
The Ardesia Panca comes complete with a light oak wooden top which is completely different to anything else on the market. The 350mm height radiators come complete with a 6 column x 4 section radiator, the 396mm height is with a 6 column x 5 section, and the 442mm height with a 6 column x 6 section radiator.
5 year guarantee.
Buy Online Now with Prices from Only £577.50.
5. The MHS Arc horizontal radiator.
Manufactured from stainless steel, the oval tubes on the radiator are in a brushed stainless finish whereas the tops of the tubes and the collector are both finished in polished stainless steel, both finishes complement each other wonderfully. The Arc is a talking point for all of your guests who will always comment on the Arc.
The Arc is available in a single or double version; the single is a set of tubes at the front of the collector and the double is a set at the front and behind giving an amazing heat output. 20 year guarantee.
Was.. £292.80 Buy Online Now with Prices from Only £248.88.
November 28th, 2014
Now that winter is fast approaching, if not already with us. Its a good idea to check that all your radiators are working in your home.
By following these 4 simple steps to insure you home is warm this winter, you could save yourselves ££'s
Step 1: Turn your heating on and get your radiators hot
Turn on the heating so that all radiators in your home come on – you may need to turn up the temperature on your thermostat and individual radiator temperature controls to make sure they all come on.
Remember to wait until your radiators are fully heated before moving on to step two. You need to build up the pressure inside the radiator to be able to force the air out.
Step 2: Find out which radiators need bleeding
Once your radiators are all hot, go and check each one individually to see if all parts of the radiator are warming up. Be careful – radiators can get very hot and you don't want to burn yourself.
Cool spots, particularly towards the top of the radiator, mean that there could be air or gas trapped and therefore you'll need to bleed that radiator.
Air or gas is more likely to get trapped in the highest radiator in the home. It can also sometimes get trapped in the coil that runs through the hot water cylinder, as that can often be the highest point in the system.
Once you've found your cool spots it's time to move onto step three and bleed them.
Step 3: Bleed the radiators
Before you bleed any radiators make sure your central heating is switched off. This is reversing the process identified in step one and will allow you to handle the radiators without burning yourself or soaking your floor.
Bleeding radiators usually requires a radiator key, but with more modern radiators you can use a flat-blade screwdriver. Often finding the radiator key is the hardest part so it's a good idea to keep it near one of your radiators or near the boiler. Otherwise you can buy a radiator key from any hardware or DIY store for a few pounds.
At the top of the radiator at one end there will be a valve. You can attach the radiator key to the square bit in the centre or put the end of the screwdriver into the groove.
Hold the key or screwdriver with a cloth, and have another cloth ready to catch any drips, then slowly turn the radiator key or screwdriver anti-clockwise – if gas is escaping you'll hear a hissing sound.
Once there is no more gas, liquid will come out and the valve will need to be closed quickly. With the more modern screwdriver operated escape valve, liquid is likely to emerge as a jet rather than a dribble.
Step 4: Check the pressure
Check the pressure by having a look at the gauge on your boiler. If the pressure is too low, you'll need to 'top up'. You can do this using the lever or tap on your boiler, known as the filling loop.
Afterwards, you may want to run another 'hot test' to check that your efforts have been successful. Simply turn your heating on, wait for all the radiators to heat up and check for any cool spots.
(That's it! Congratulations, now you know just how simple bleeding radiators can be!) Bold
Follow this youtube video for more information and a step by step visual guide on how to bleed your radiators
Still not pumping the heat?
Don't panic warmrooms are here to help..
Here at warmrooms we offer a wide variety of radiators from vertical and horizontal to mirrored and cast iron radiators each with there own individuality and stylish look, prices start from as little as £41.60 to £1,110 depending on you.
We offer a wide variety of ranges and brands from Aeon, The Radiator company, Bisque, Reina Designand many more.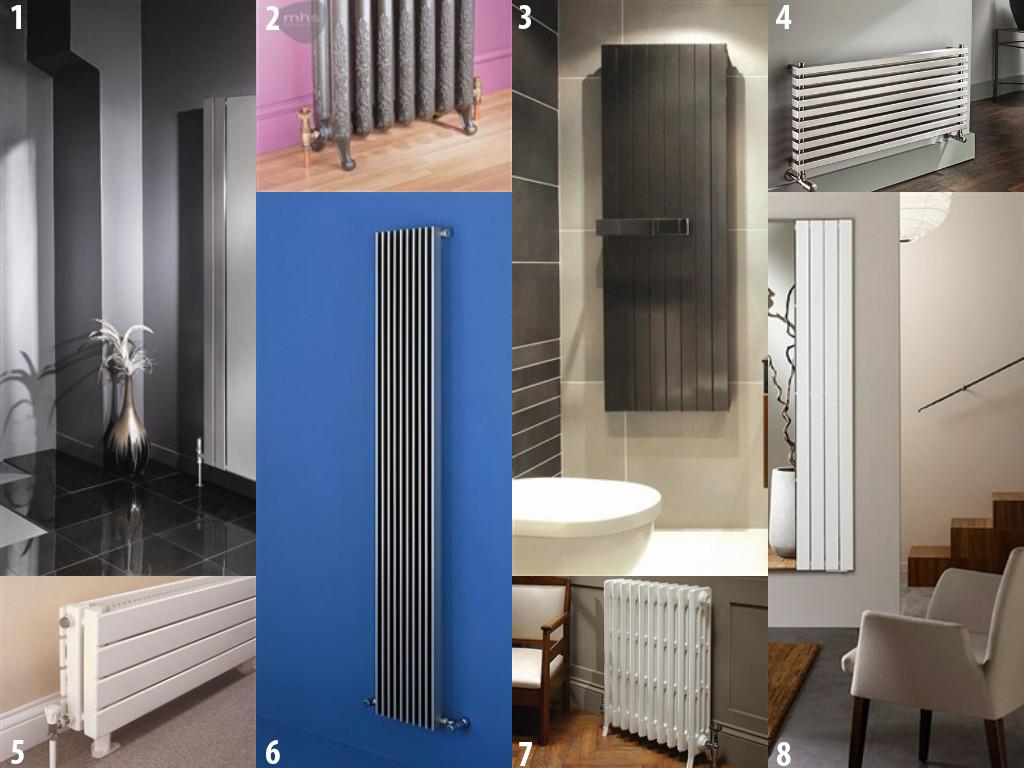 1. Apollo Capri Chrome Mirror radiator
Prices start from £540.00
The Apollo Capri is a chrome vertical radiator with mirror (previously called the Apollo Livorno). The Capri is a hand finished high quality flat panelled radiator incorporating a 300mm wide mirror. The product would not look out of place in any room but would look particularly good in hall ways, bathrooms, bedrooms or kitchens. It has bottom side connections and requires a load bearing wall.
2. MHS Burlington traditional cast iron radiators
Prices start from £282.24
The classically styled MHS Burlington cast iron column radiator is the preferred choice for traditionally styled, new build or refurbished properties.The footed end sections are supplied as standard as are wall ties, although you can choose for the product to be wall mounted only (please see options below).
3. Abacus Sheer Vertical Modern Radiator
Prices start from £229.79
The Abacus Elegance Sheer vertical modern radiator is an impressive flat panel radiator with a look and feel of real quality. Available from stock in White or Anthracite this radiator will suit all interiors, and with the added option of a towel hanger makes it perfect for kitchens and bathrooms
4. The Radiator Company Omega Horizontal Stainless Steel Radiator
Prices from £1061.60
The Radiator Company Omega horizontal brushed stainless steel radiator. The Omega has large rectangular tubes, with intergral hand welded cross tubes, create a bold statement. The Omega is available in a range of vertical and horizontal options, so is suitable for every room throughout the home.
5. Myson Decor Plinth modern radiators
Prices start from £179.19
The Myson Decor Plinth (H28) low level modern radiator. Radiator heat output rating tested at delta 50 degrees centigrade. Please note this product is floor mounted – feet add 100mm to the height given.
6. Bisque Finn Vertical Designer Radiator
Prices start from £361.80
Bisque Finn Vertical Designer Radiator. The contemporary finned radiator with a crisp elegance in a white or aluminium finish. The low version sits perfectly under windows; the tall Finn can fit into areas that would otherwise be unusable, freeing up valuable wall space. Made to measure also available.
7. The Radiator Company Ludlow 4 Column Cast Iron Radiators
prices start from £79.11
Introducing The Radiator Company Ludlow cast iron radiator 598mm height. The Ludlow school house design has a crisp, square profile and as standard comes either wall mounted or with the footed end sections as per the picture shown (your choice shown below when ordering) Wall ties supplied as standard if you choose the footed end section option – If you choose the wall mounted option please choose the relevant amount of wall brackets as shown.
Prices start from £686.46
The Zehnder Roda Mirror (formerly Fassane) radiators gives warmth and comfort with a full length mirror to enhance its elegance, perfect for the hallway, bathroom or bedrooms.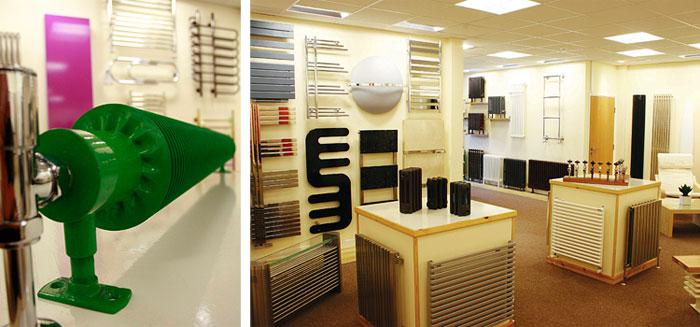 If you're still not sure which radiator is right for you, then why not pop into our showroom and see our wide variety of radiators which come in different shapes and styles.